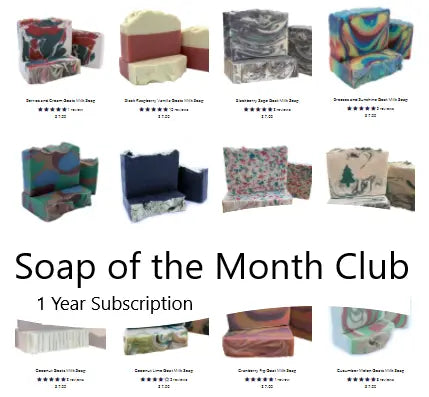 Soap of the Month Club - 12 month Subscription
Each month for 12 months you will be sent 1 bar of soap. 
Do you love surprises and LOVE our soaps? We do too, and that is why we created a soap of the month club just for you, delivered right to your mailbox each month. 
We will send you 1 (one) bar of soap every month for 12 months. Either one from our current line of soaps or a special edition soap made just for the soap of the month club. 
Once you sign up you will receive your Soap of the Month each month for 12 MONTHS.
We will send seasonal/limited edition soaps that are great for the whole family. 
While supplies last, you get a FREE SOAP DISH when you sign up, so your soaps will stay nice and dry between uses.