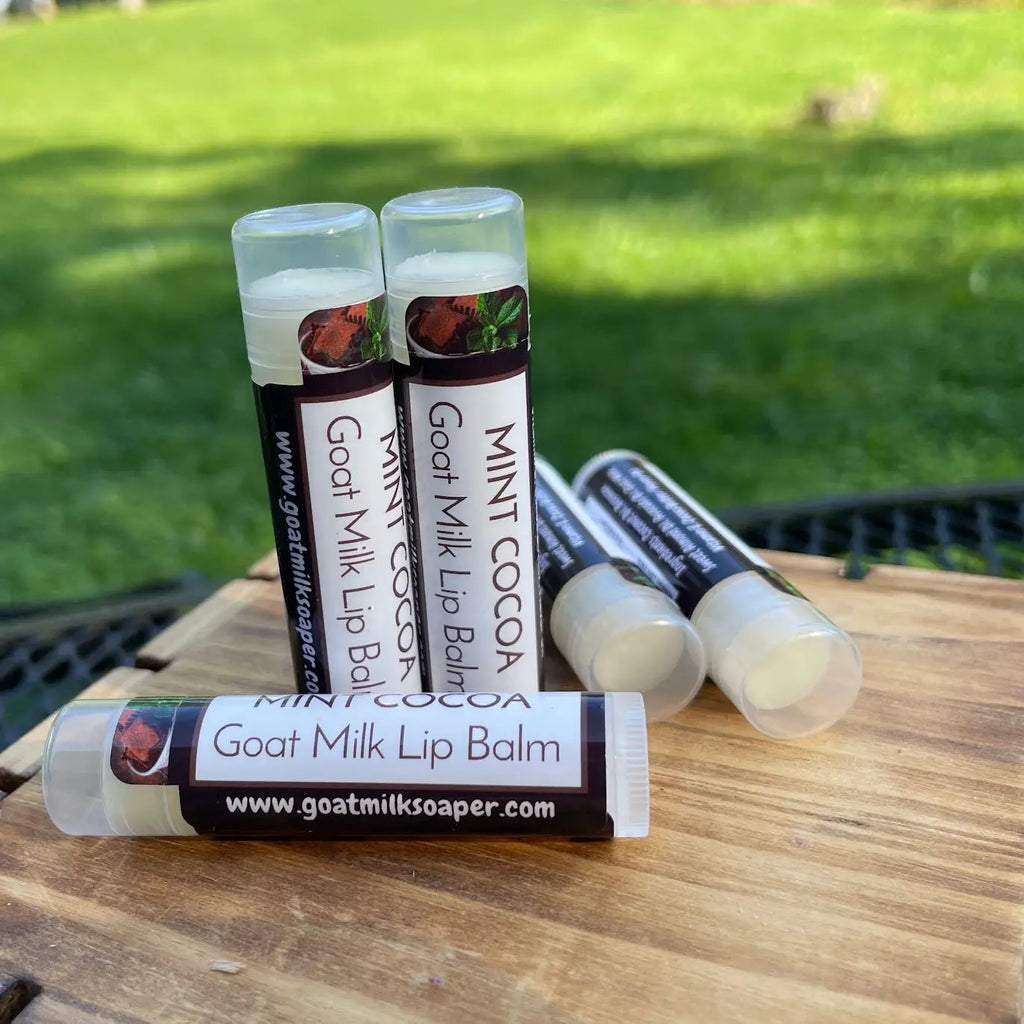 Our Mint Cocoa Goat Milk Lip Balm is a rich cocoa flavor and kiss of mint!
Our ultra nourishing GOAT MILK LIP BALM provides a super smooth application and a natural shine, softening the driest of chapped lips with each application. Formulated to deliver deep hydration and moisture rich nutrients to your lips this Goat Milk Lip Balm is packed full of creamy goat milk and the purest of oils. It feels more amazing each time you use it. 
Hand poured in .15 oz. tubes Our balms are made completely from scratch with all natural ingredients in small batches, so the top may not be perfectly flat.
Directions:
Whenever you feel like your lips may need some extra love simply open the cap, twist up the tube if needed, apply to your lips and enjoy. 
Natural lip balm nourishes your lips like they deserve to be.
Goat Milk Lip Balm should feel great on your lips but It's recommended with all skin care products to do a spot test on a small area of the skin before using.
Ingredients:
Coconut Oil, Beeswax, Sweet Almond Oil, Avocado Oil, Goat Milk, Vitamin E Oil, Cocoa Butter, Flavor Oil