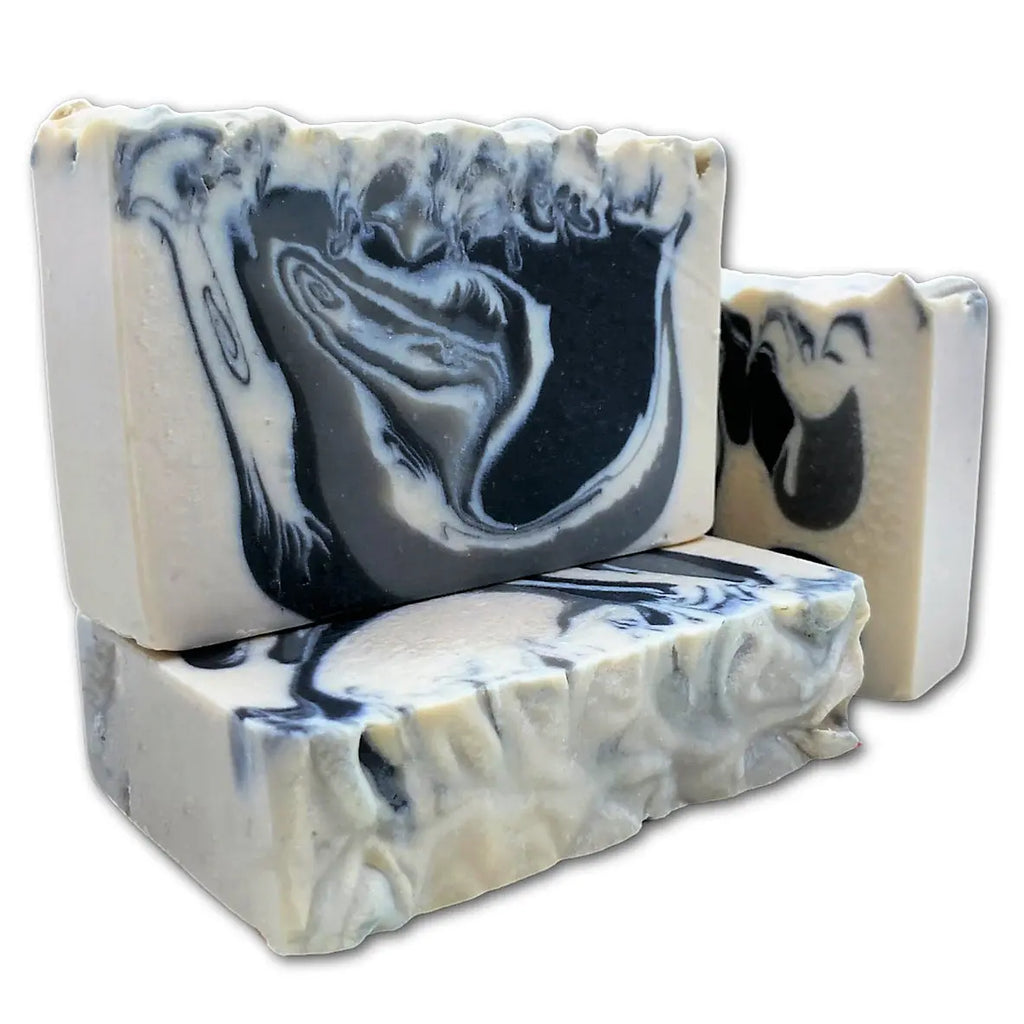 Twilight Goat Milk Soap
Scent: Citrus Zest, Cedar Leaf, Rich Spices, Vetiver, White Pepper, Deep Musk, Light Patchouli.
Formulated to produce a mild and luxuriously creamy lather that won't over-strip your skin of it's natural and beneficial oils.
Due to the handmade nature of this product, colors and scent may vary slightly from batch to batch
__________________________________

Each bar arrives individually wrapped and labeled with full list of ingredients.

Because our soaps are handcrafted and cut by hand weights and shape may vary with each bar. Net weight between 4 and 5 ounces.
Keep your Twilight Goat Milk Soap in a dry, ventilated area when not in use. By creating an ideal environment, your soaps will last far longer. In best conditions, this soap bar/soap cupcake should last you 50 baths or showers!
_____________________________________

Ingredients: Olive Oil, Coconut oil, Palm Oil, Goat Milk, Sodium hydroxide, Avocado Oil, Castor Oil, Shea Butter, Fragrance, Colloidal Oatmeal, Colorant

*Our Palm Oil is sourced from a member of the Roundtable on Sustainable Palm Oil (RSOP) which supports the growth and use of sustainable Palm Oil
Twilight Goat Milk Soap is a Moisturizing Bar for your Hands and Body, and it produces a Creamy Lather thats Nourishing and Gentle For Sensitive Skin, Handmade in Pennsylvania
Amazing smell
This product smells amazing and gets you clean without drying out your skin. I love the soaps from this store and it's amazing
Amazing smell
This product smells amazing and gets you clean without drying out your skin. I love the soaps from this store and it's amazing