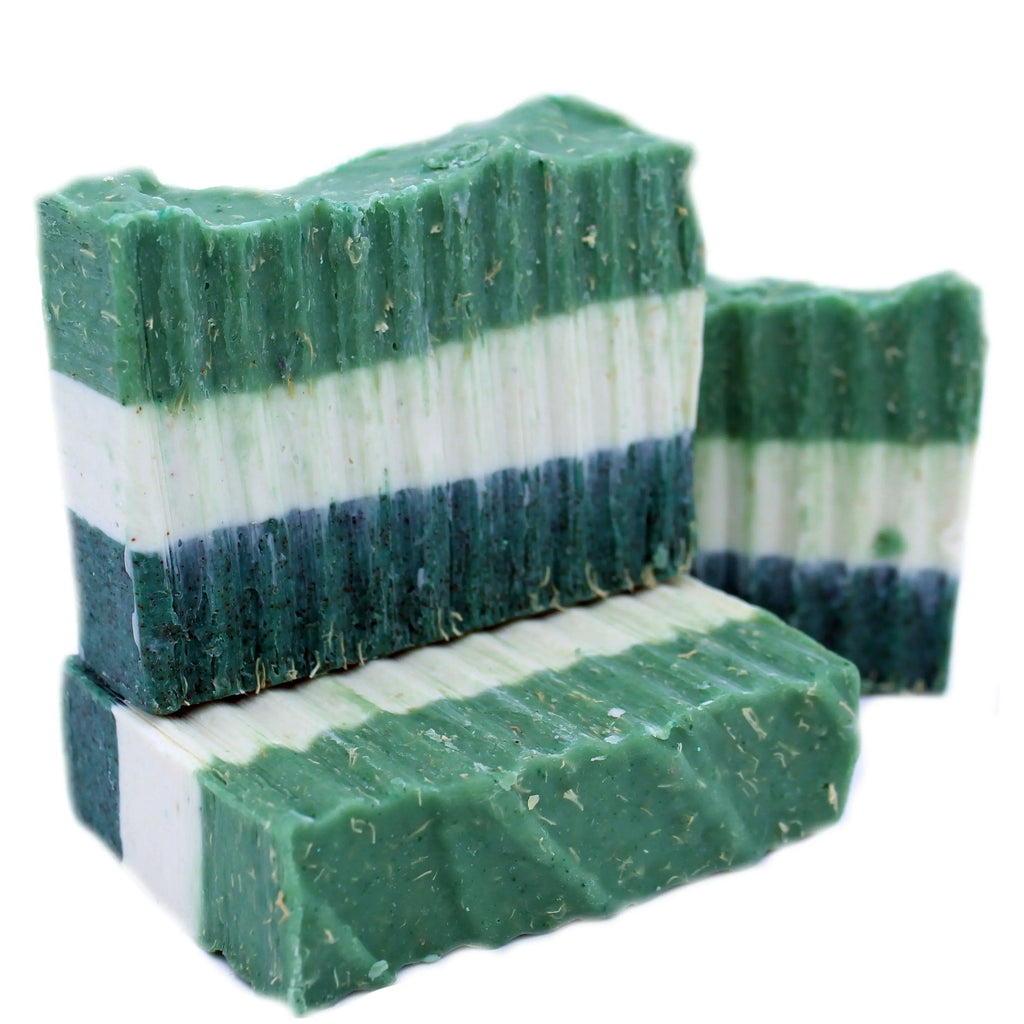 Gardeners Goat Milk Soap
Need a soap that soothes your hands all while getting rid of pesky dirt and scum? Gardener's bar soap is the answer! We create our soap with your tough, hard working hands in mind.
Our Gardeners Goat Milk Soap is a real treat for working hands, this Goats Milk and Shea butter soap contains ground walnut and shredded loofah exfoliants to help get out dirt and grime and cleanup those dirty hands. Enriched with rich moisturizing Shea butter to help restore and soften hardworking hands all season long.
Scented with grass stain, sweet grass and fresh zucchini. 
Formulated to produce a mild and luxuriously creamy lather that won't over-strip your skin of it's natural and beneficial oils.
Due to the handmade nature of this product, colors and scent may vary slightly from batch to batch
_____________________________________
Each bar arrives individually wrapped and labeled with full list of ingredients. Bars weigh between 4 to 5 ounces.
Because our soaps are handcrafted and cut by hand weights and shape may vary with each bar.
_____________________________________
Ingredients: Olive Oil, Coconut Oil, Palm Oil*, Goats Milk, Sodium Hydroxide, Avocado OIl, Shea Butter, Fragrance, Colorant, Shredded Loofah, Ground Walnut Shells
*Our Palm Oil is sourced from a member of the Rountable on Sustainable Palm Oil (RSOP) which supports the growth and use of sustainable Palm Oil
Our Gardeners Goat Milk Soap replenishs hard-working hands after gardening or house chores. Handy size to keep at the sink or enjoy in the shower!